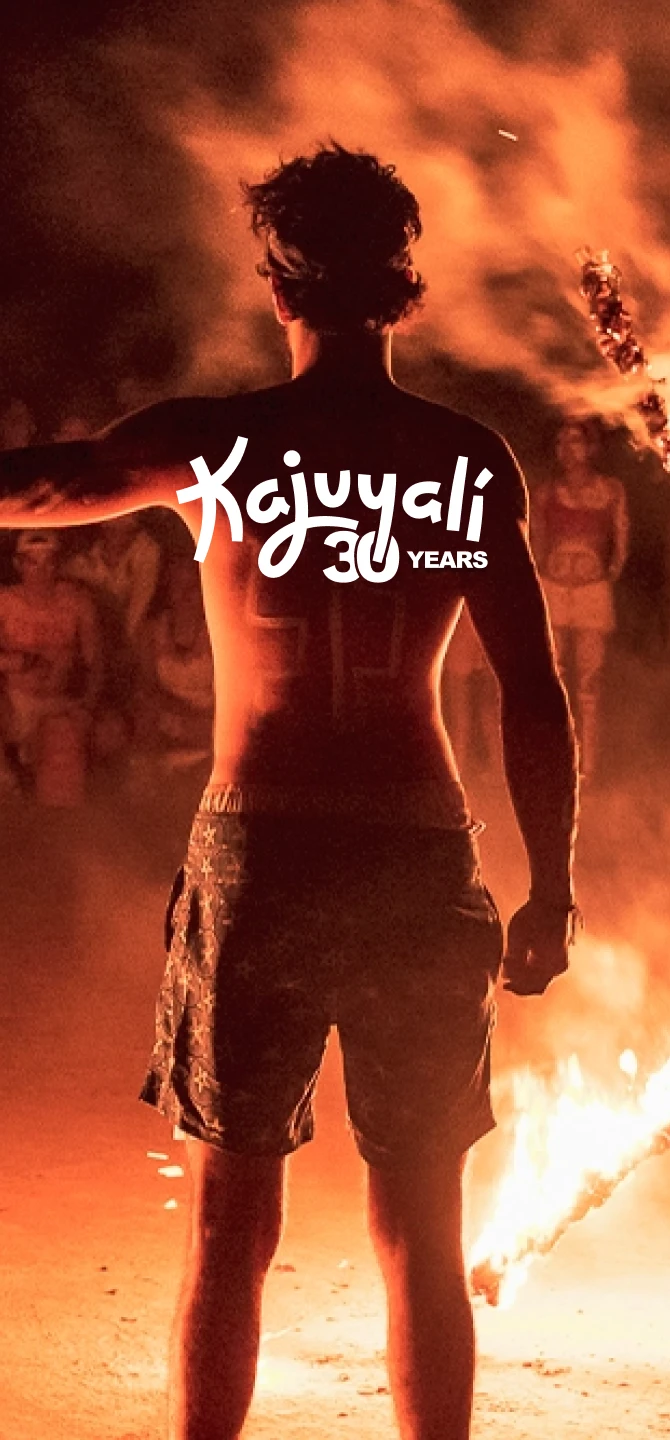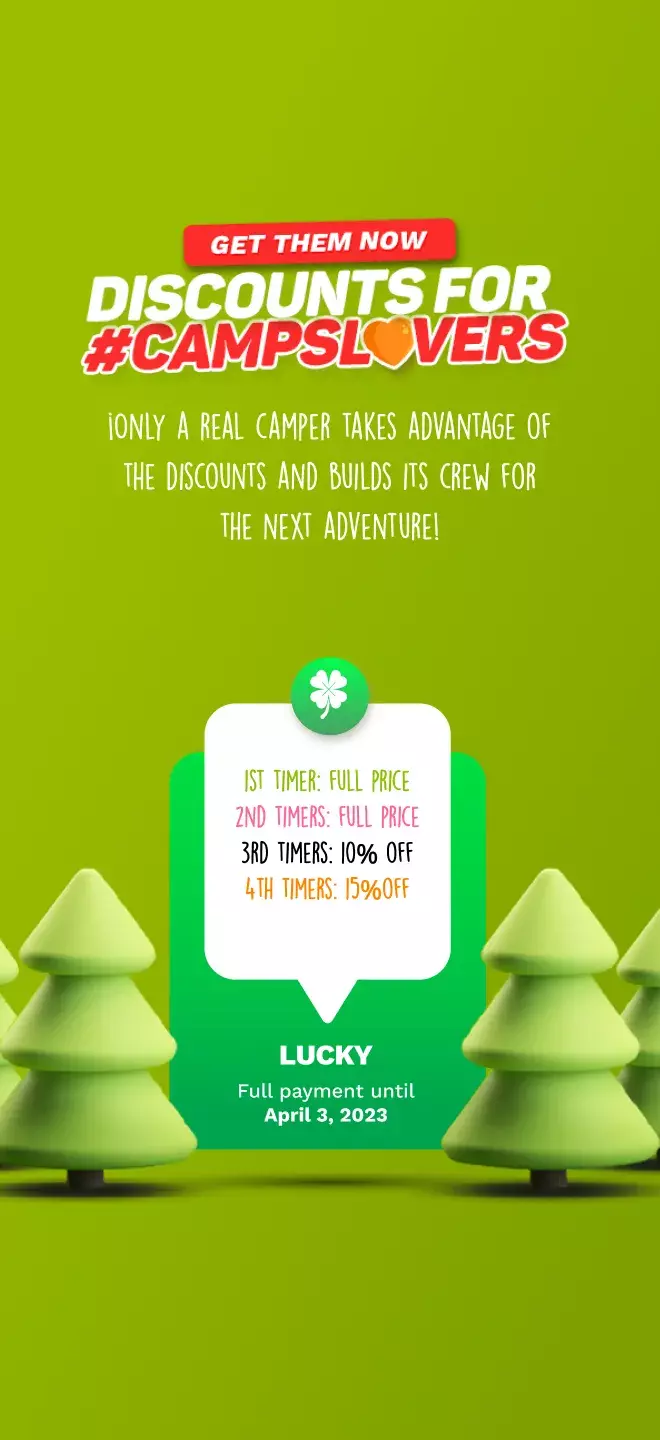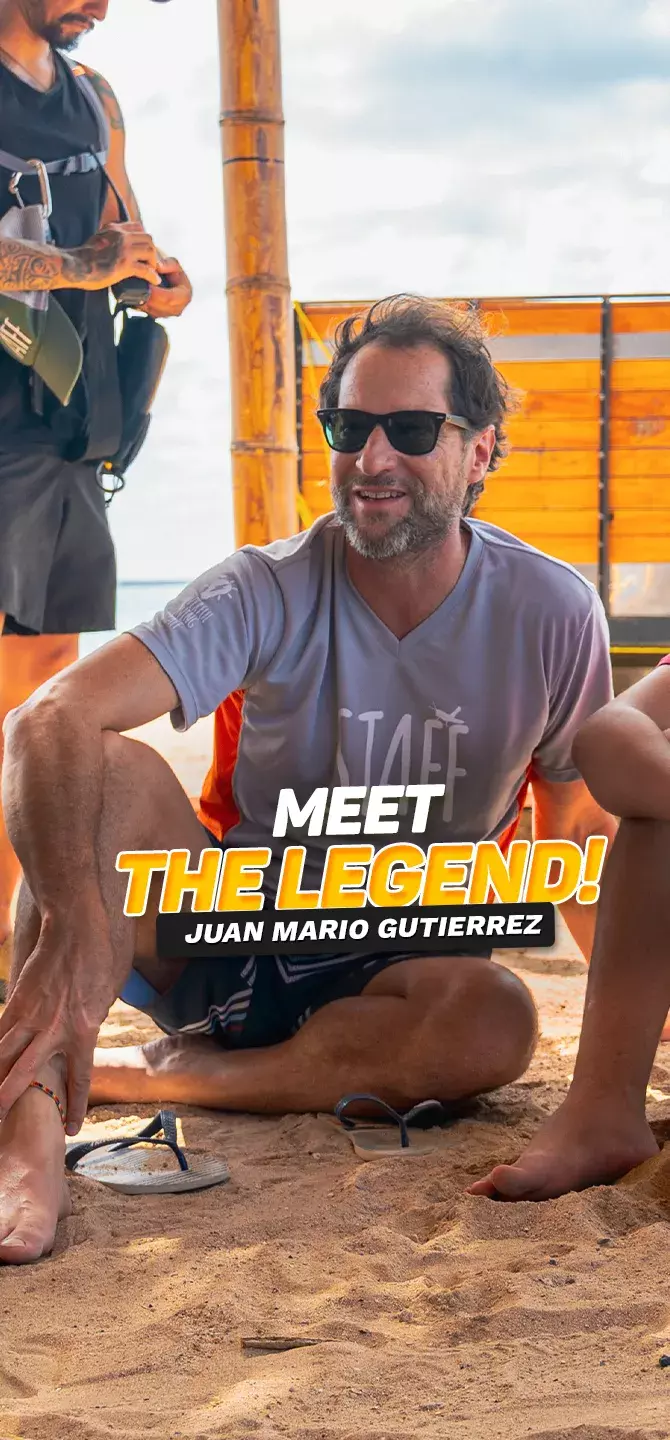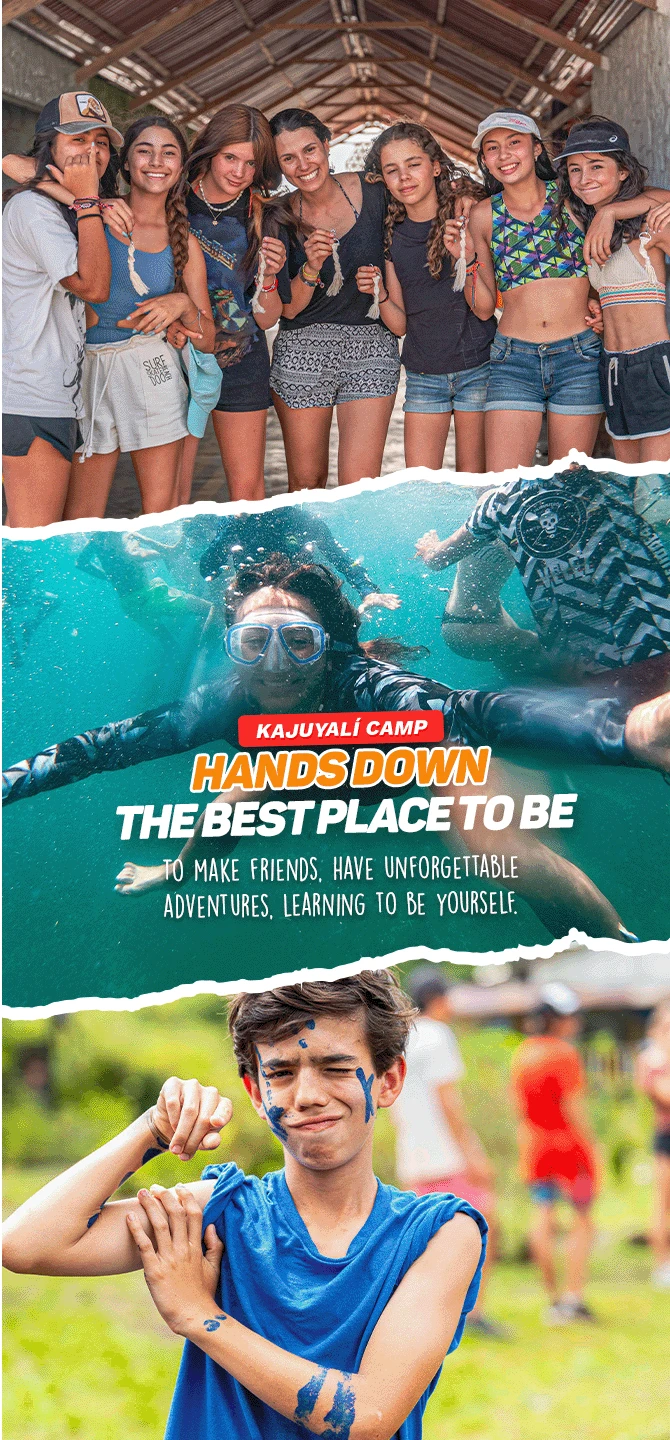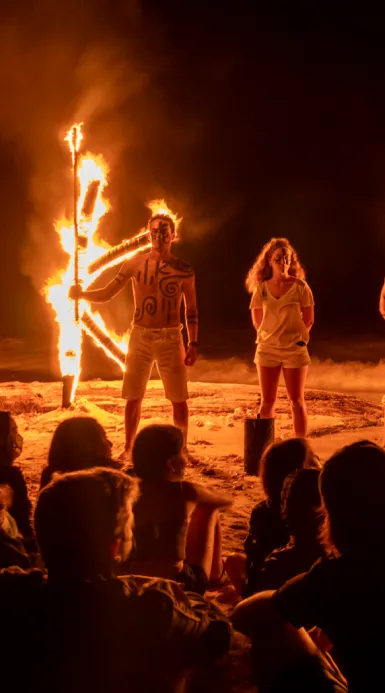 Kajuno Origins: 30 YEARS OF ADVENTURES AND LEARNING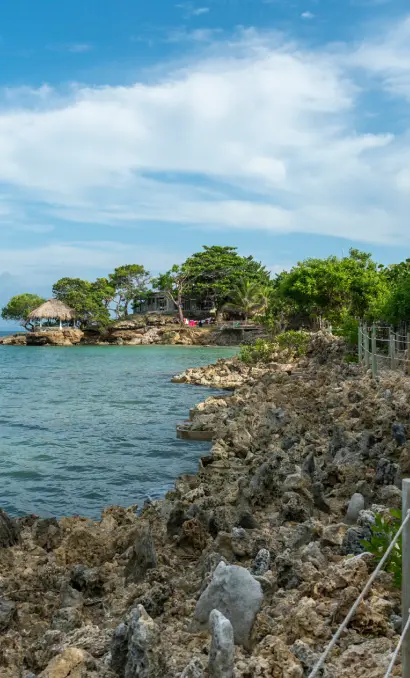 LEARN ABOUT OUR 4 SUMMER CAMP LOCATIONS FOR 2023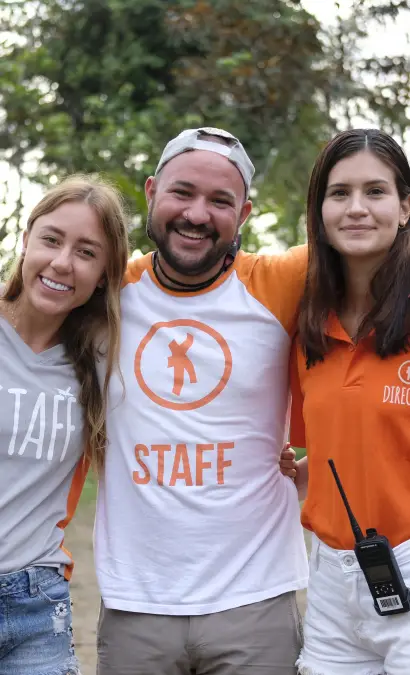 OUR STAFF IS A ROLE MODEL IN LEADERSHIP AND HUMILITY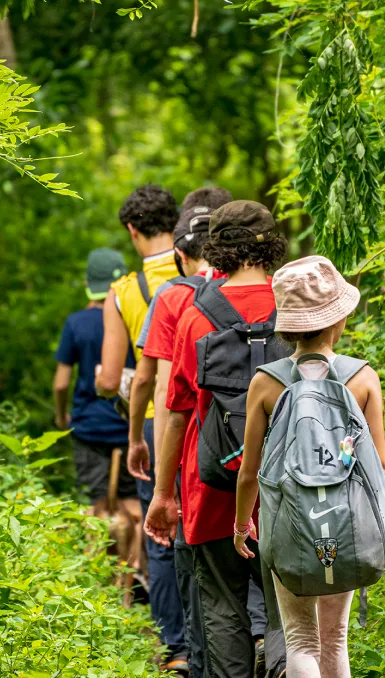 FOLLOW US IN OUR SOCIAL MEDIA!
WE DREAM ABOUT CHANGING THE WORLD WHILE WE LIVE AND BREATHE COLOMBIAN CULTURE AND ENJOY ITS SCENERY
YOUR NEXT DESTINATION IS...
Unique experiences, activities and adventures in Colombia not to be missed for the world.
In the Kajunos summer camp, you live very deep and transcendental experiences with an enormous number of challenges to overcome while meeting new friends... Kajuyali CAMP is our home, the safest possible environment where we can dream, take risks and grow without fear, understanding really who we are and who we want to be.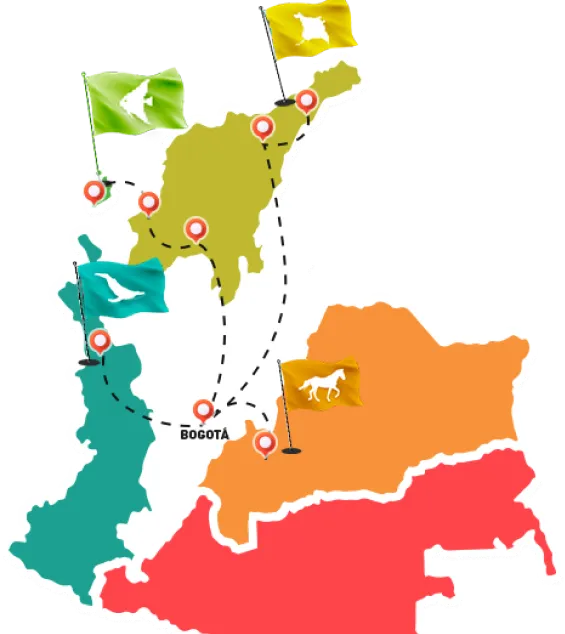 SUMMER CAMP SCHEDULE FOR 2023
Make sure you stay tuned for our new discount dates to sign up!
---
From 29 July
to 10 August
From 30 July
to 11 August
Discounts according to your experience
How many times have you experienced are summer camps in Colombia?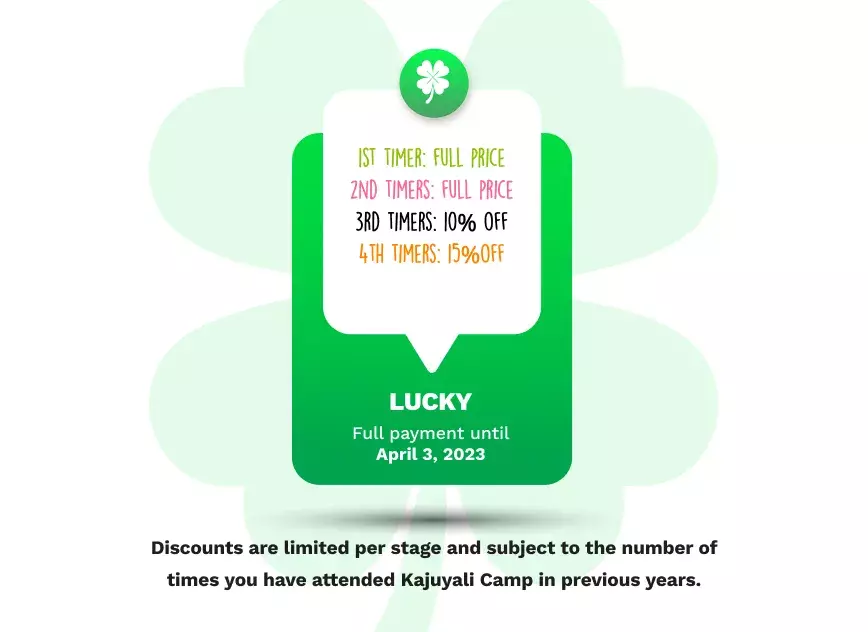 SOME WORDS FROM OUR FAMILY
The methodology and pedagogy they use is excellent, my daughter did not want the camp to end. She would definitely choose them a thousand times.
My daughter was overjoyed, she told me that she would come back, I had never seen her so excited to learn new things. I will recommend them my friend's daughters.
I loved the activities with which my children learned, they described them as unforgettable experiences.
The learning, the new friends, the teachers, everything was something new and they were more than grateful, without a doubt, we will repeat this enriching experience. Thank you Kajuyali.
My girls were in the camp that takes place in La Guajira and the autonomy and maturity they acquired while there was incredible. I am really surprised and grateful to Kajuyali.
You are the best guys, keep creating these unique trips.
Since she arrived from her camp in the Pacific, my daughter has not stopped talking about how much she liked this experience, I notice that she is much more self-confident and less shy, I am very grateful for the love and kindness that they gave her. The best thing is that he does not stop talking about his cabins.
Thanks for everything.
My son couldn't be happier after having lived the experience in Kuita, he had an incredible connection with the animals, nature and with himself. I really can't be more satisfied, he will undoubtedly return to the next camp. Thank you for the great work Kajuyalí.
The summer camp in Isla Fuerte was the best gift we could give our children, they played sports, learned to love their country, increased their social commitment and strengthened many skills.
They were very happy and my wife and I were very grateful.

Closing date LUCKY
Up to 15% OFF depending on your Kajun Experience.
Do you have questions? leave as your information and our team will reach out to you soon.