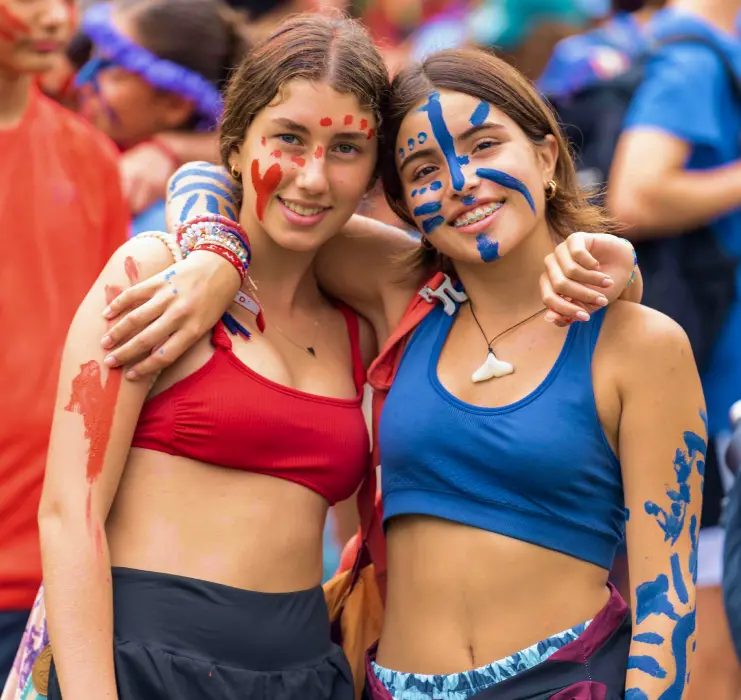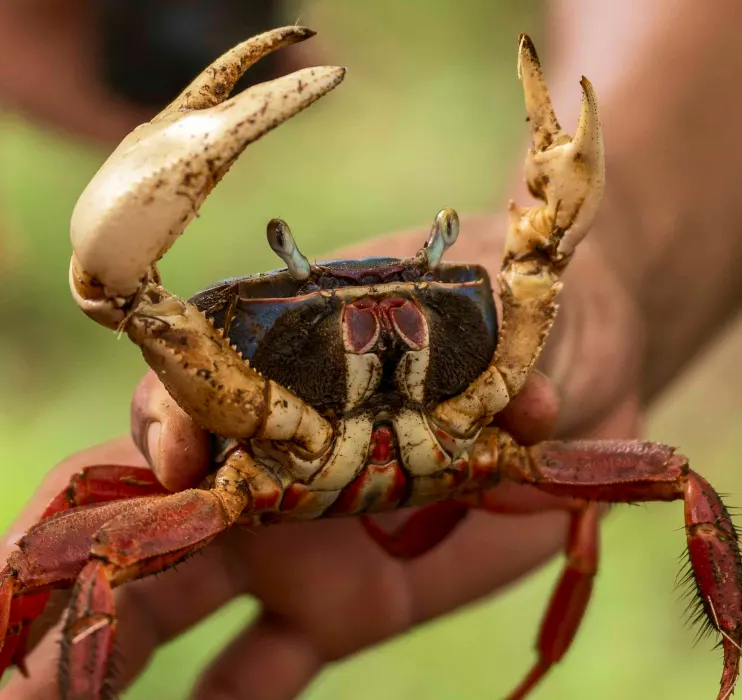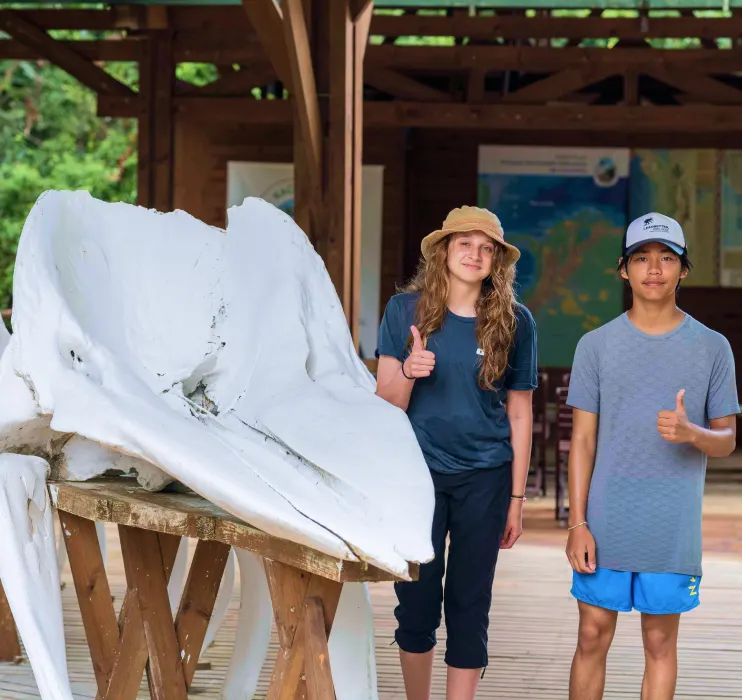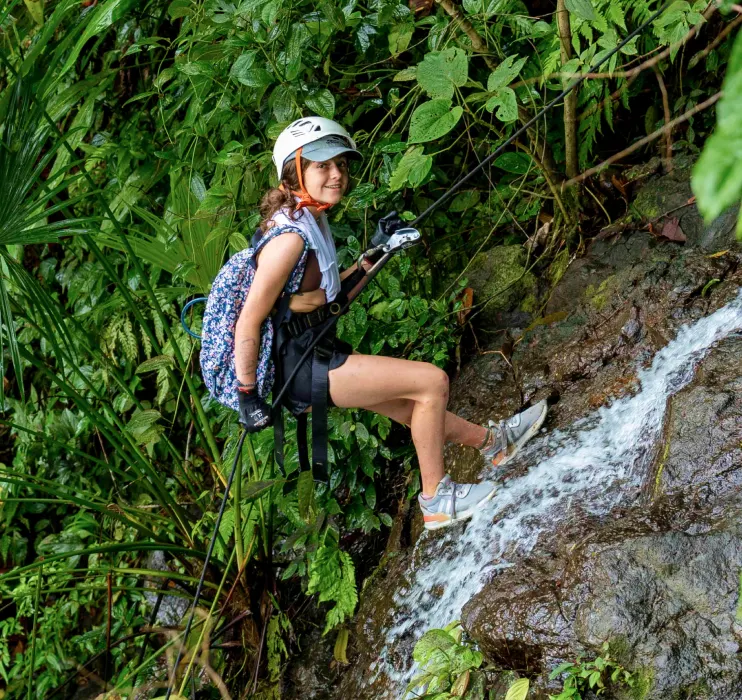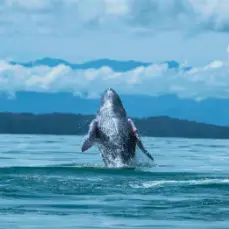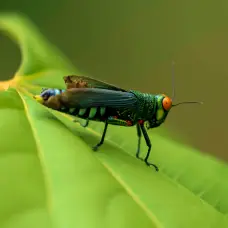 WHY SHOULD YOU GO TO yubarka camp?
It is the only summer camp location in Colombia found in the Pacific, an incredible place where incomparable days are spent with friends together with the greatest biodiversity in the world; the only place where you can see whales, waterfalls and surf while learning about cultural diversity.
+200
Kajuno campers have experienced the Yubarka Camp program since 2019 when we opened this venue in the Colombian Pacific.
30°
Comfortable facilities with rooms separated by gender, cabins organized for 5-7 campers plus a counselor (sometimes 1 more CIT), bathrooms per cabin and showers with fresh water (but cold brrrr). Do you have questions? leave as your information and our team will reach out to you soon.
THE CAMP IN YOUR HANDS
THE TRIP
We depart as a group from El Dorado in Bogotá to Bahia Solano airport with less than an hour boat ride to Nabugá Bay in Cupica Gulf, where our headquarters are located.

MAILING
Email with daily, complete and detailed report with information related to the state and general development of the camp.

PHOTOGRAPHIC REPORT
Daily update of general photos on a private online platform, optimized for quick viewing and high-quality download.

WHATSAPP
Customer service for Kajuna families with the option of texting or calling directly to ask about the status of the campers.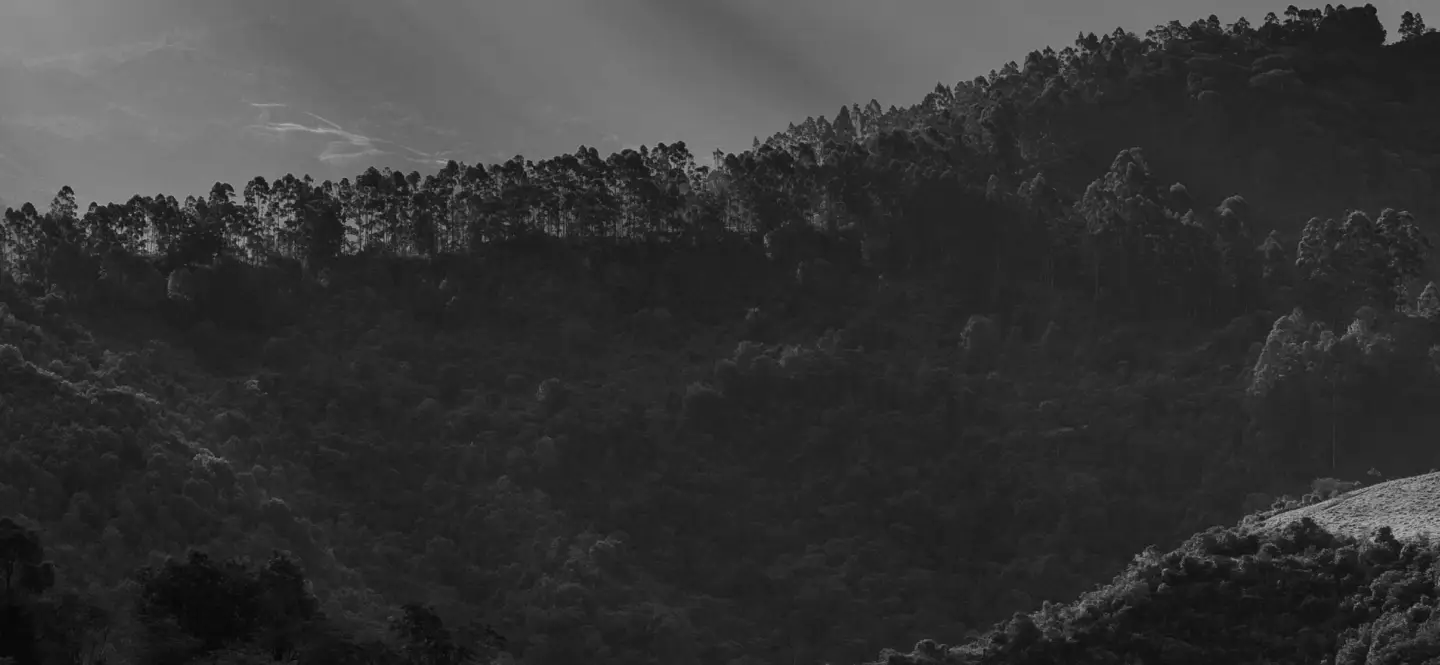 ACTIVITIES TO ENJOY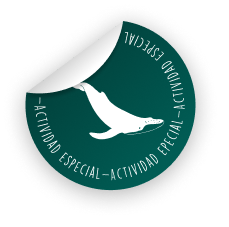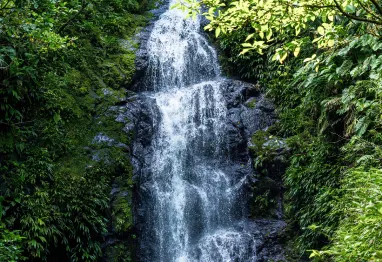 Come join us and let's discover the magic of the Pacific's biodiversity; these places are simply magical, out of nowhere you will see two gigantic waterfalls next to each other.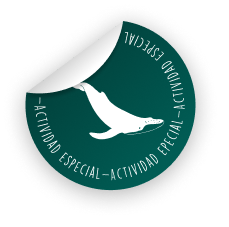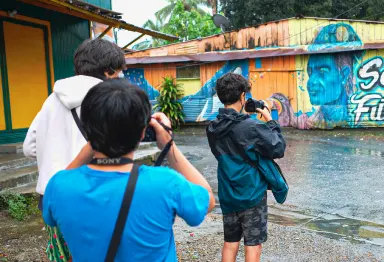 Accompanied by the staff, we capture the best photos and memories of the species that inhabit the area, such as monkeys, reptiles, birds, and even whales.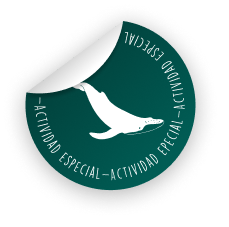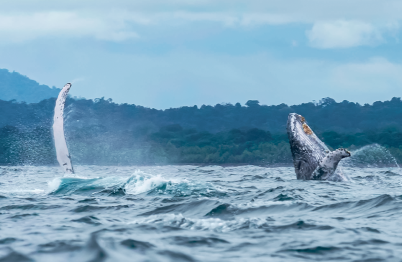 More than whale watching at Yubarka Camp, we want you to understand how they live and learn about their habits in their global migration and passage through Colombia.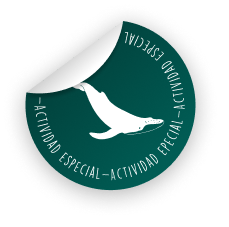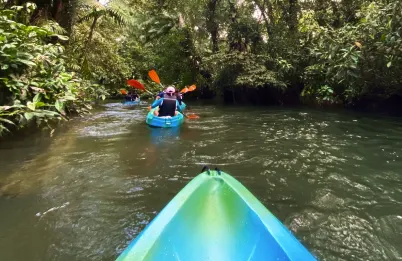 We paddle between rivers and the ocean while learning to perform team maneuvers, sailing on our high quality double tandem deck kayaks.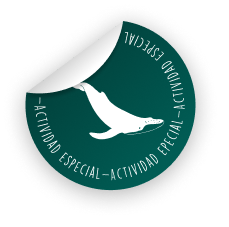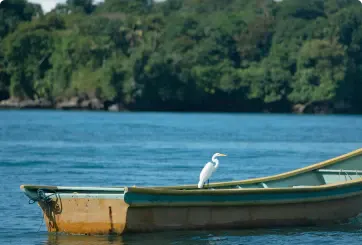 Distinguishing the visual subtleties of colors and shapes with the auditory ones of songs brings cognitive benefits in terms of concentration and memory for campers.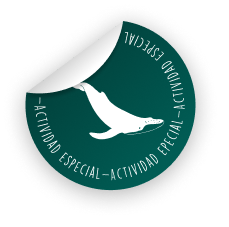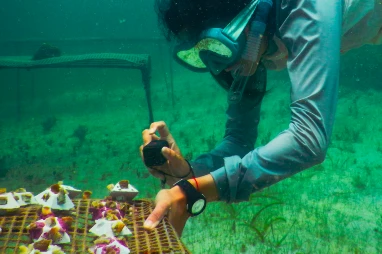 We are committed to strengthening the marine ecosystems that support and sustain all living things.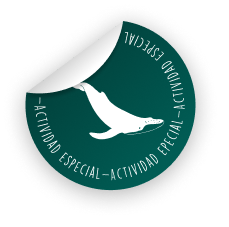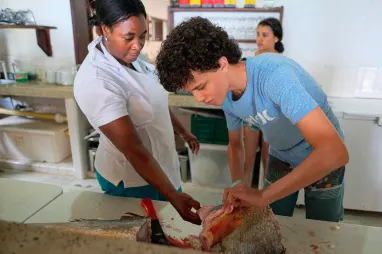 You will know all the secrets to cook typical local dishes both in the open field in the rain and wind, and from the comfort of the kitchen.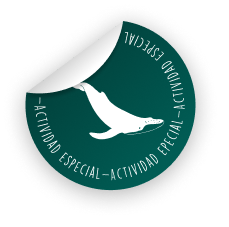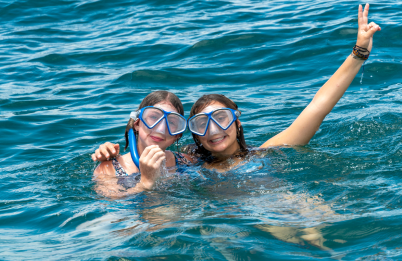 We learn the technique to guarantee an unforgettable experience doing apnea as a sports test of motor control and lung resistance.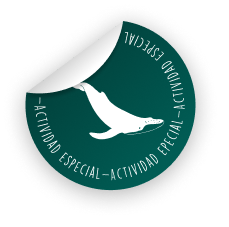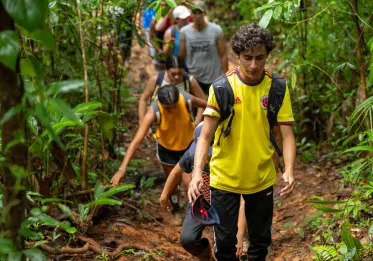 The proper technique for a safe hike and also a night camp, paying attention to the resources in a journey.
A STAFF THAT FOCUSES ON CARING FOR OTHERS
+1500 staff leaders trained to grow, learn and be peace entities.
We believe that it is possible to change first from the inside in order to positively influence the outside with other people. Our staff is characterized by good communication, adaptation to change and above all they are ambassadors of quality and are committed to our model of leadership and humility here at Kajuyali. We are motivated to take care of ourselves as a family where the experience of our older staff members is at the service and serves as a guide for the little ones, transmitting the best from generation to generation.
We comply with high safety standards when caring for our campers; At each location, we have a 24/7 doctor, staff is trained in first aid, and our locations are private, closed to the public.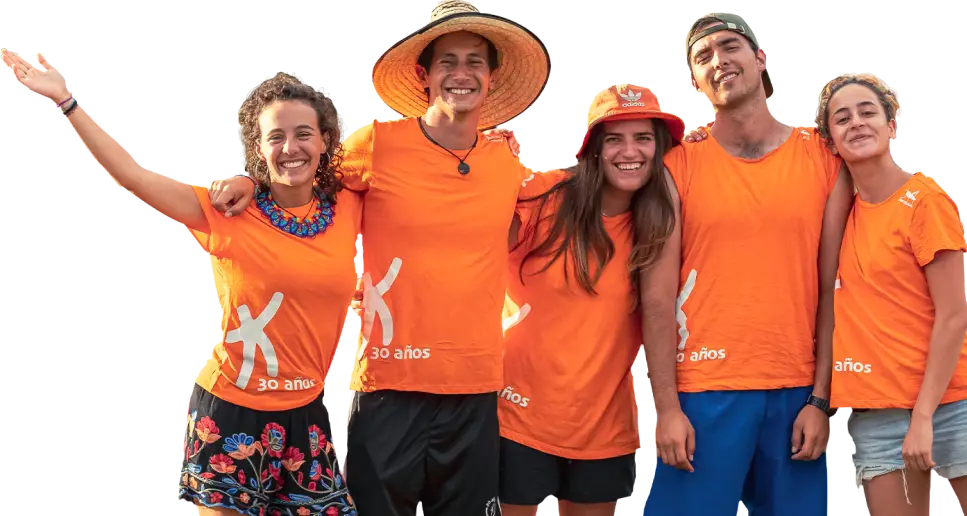 COME LIVE DIFFERENT EXPERIENCES IN DIFFERENT PLACES!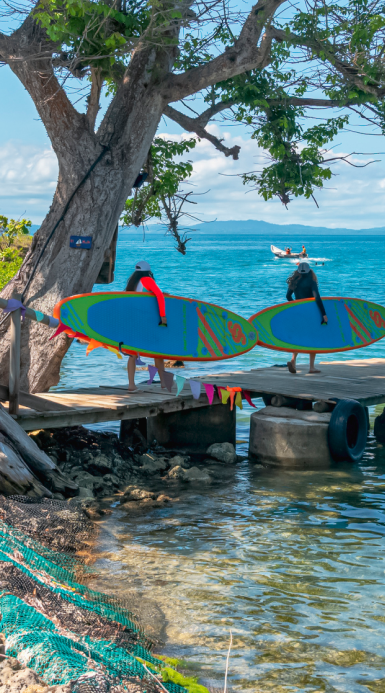 a tresure adventure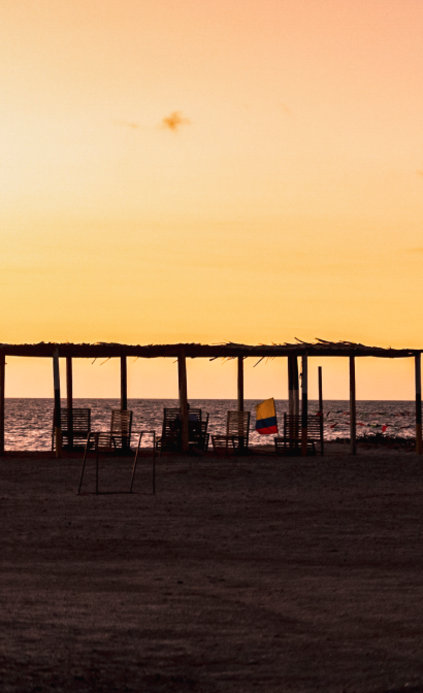 THE DESERT MEETS THE OCEAN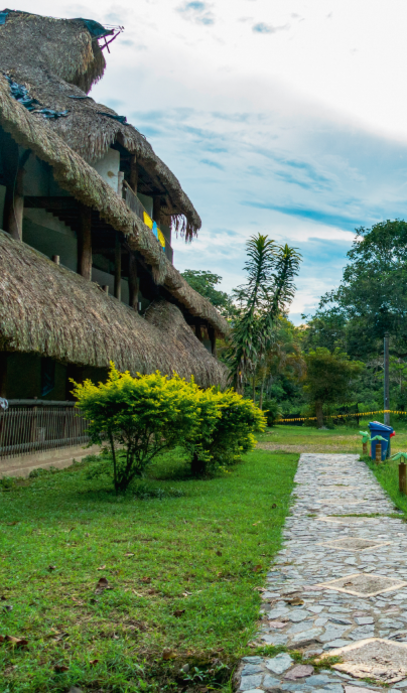 come live the culture of "el llano"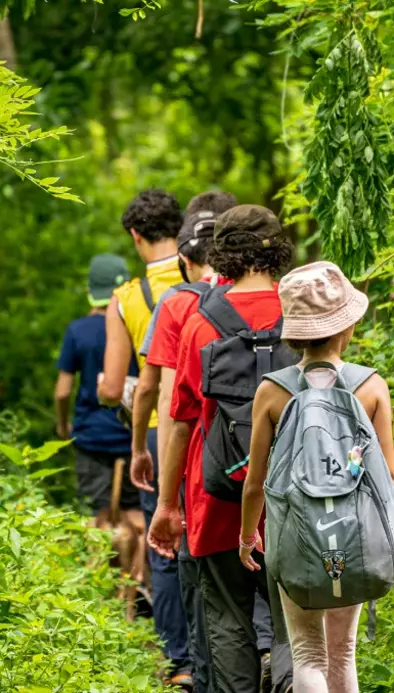 follow us in our social media!