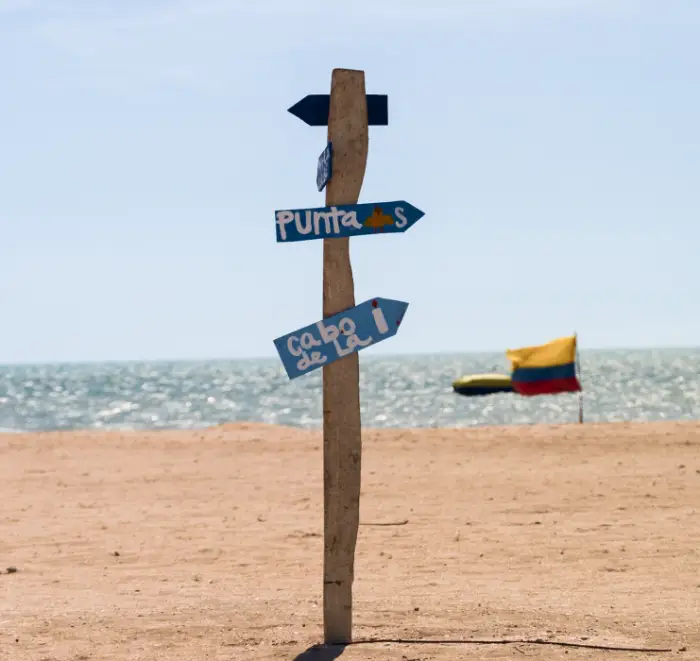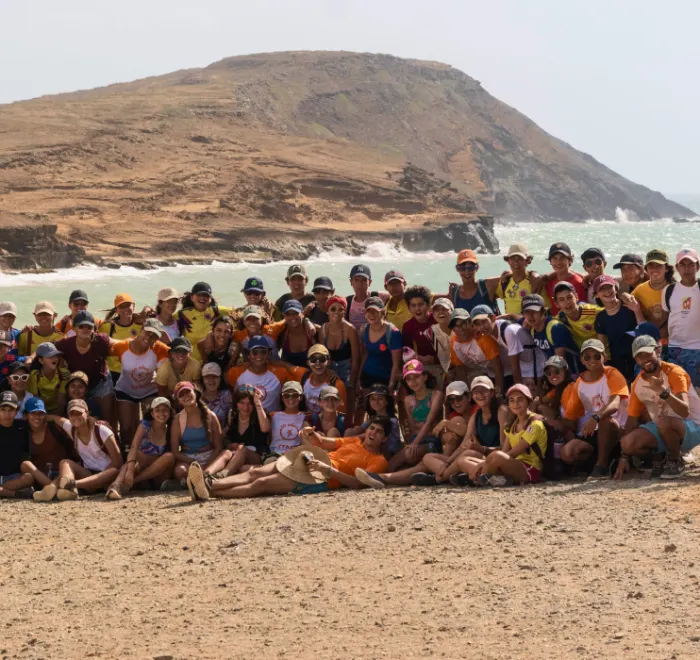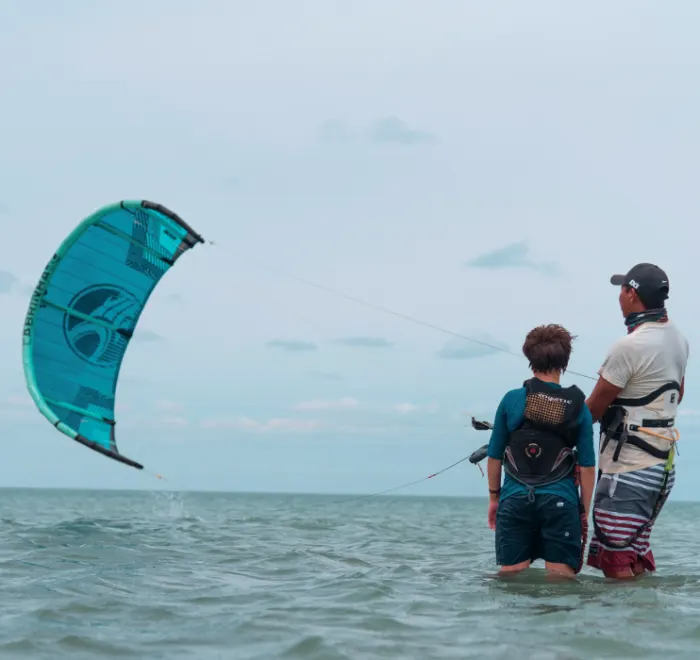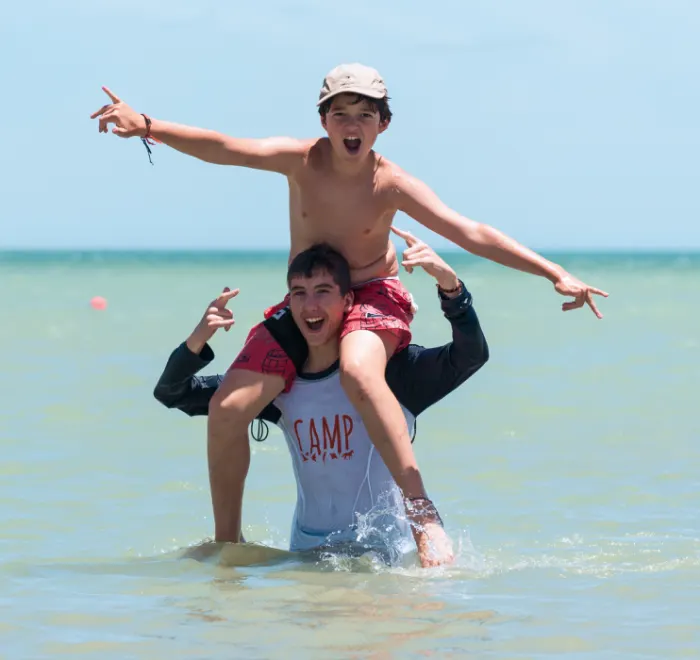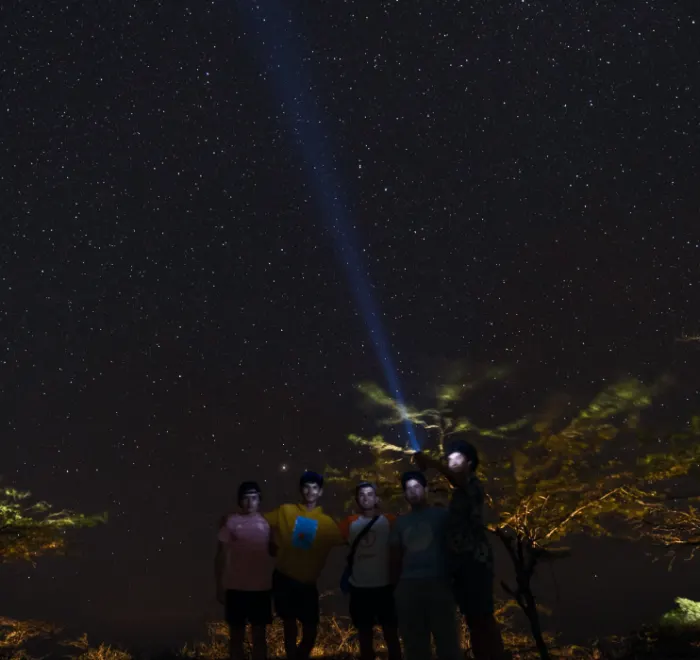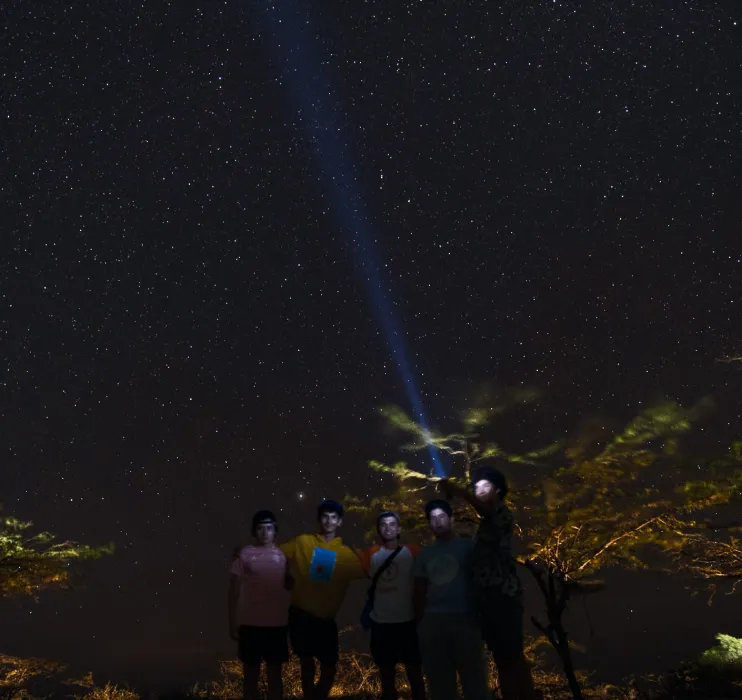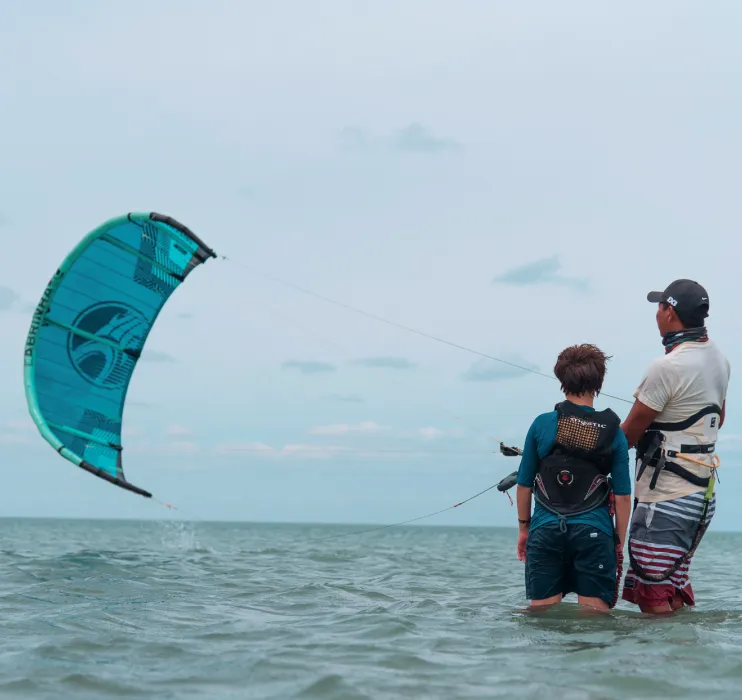 WHY SHOULD YOU GO TO yanamak camp?
A desert by the sea in the extreme north of South America with unique sunsets and nights full of shooting stars. You are guaranteed to see at least 2 a day! You can also know and learn about the customs and traditions of the Wayu indigenous people.
+650
Kajuno campers have experienced the Yanamak Camp program since 2015 when we opened this location in La Guajira.
31°
Comfortable facilities with bathrooms and rooms separated by gender, cabins organized for 5-7 campers plus a counselor (sometimes 1 more CIT). The first bath of the day is in the sea and at the end of the afternoon we take a delicious shower with fresh water before going to sleep. Season #3
To July 29 from August 10
Do you have questions? leave as your information and our team will reach out to you soon.
THE CAMP IN YOUR HANDS
THE TRIP
We leave in a group from El Dorado airport in Bogota to Riohacha, from there we make a four-hour trip by bus to Cabo de la Vela.

MAILING
Email with daily, complete and detailed report with information related to the state and general development of the camp.

PHOTOGRAPHIC REPORT
Daily update of general photos on a private online platform, optimized for quick viewing and high-quality download.

WHATSAPP
Customer service for Kajuna families with the option of texting or calling directly to ask about the status of the campers.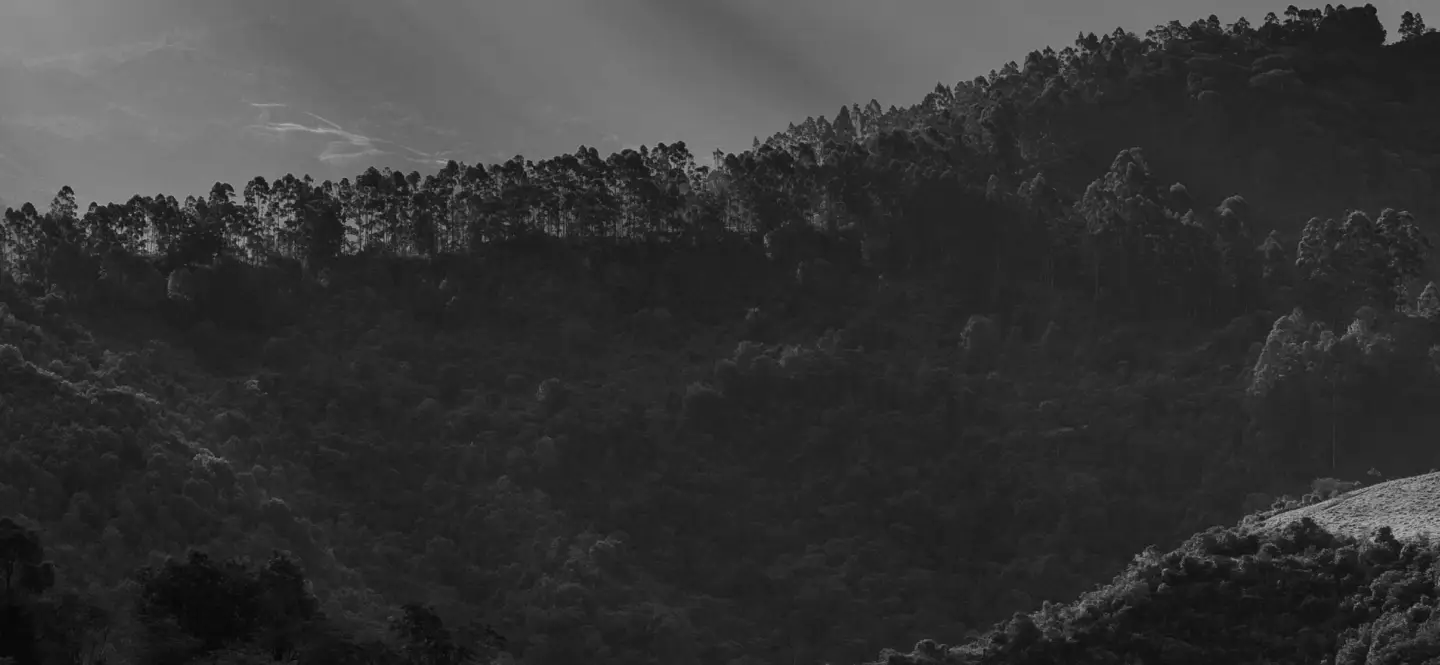 ACTIVITIES TO ENJOY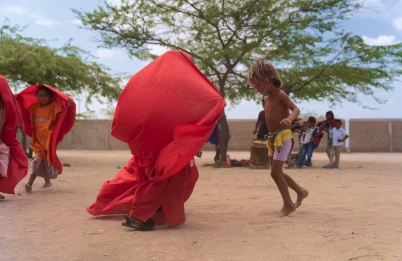 A unique opportunity to learn the thousand-year-old tradition of the weaving technique mastered by the Wayú, from where the hammocks, backpacks and fabrics of their clothing come from.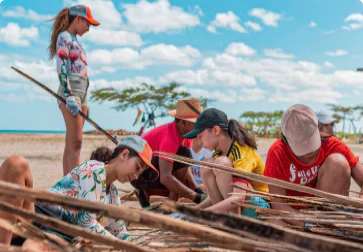 Our campers use raw materials from the ocean such as cacti and sand to build housing structures with the local technique and tradition of the Wayú culture.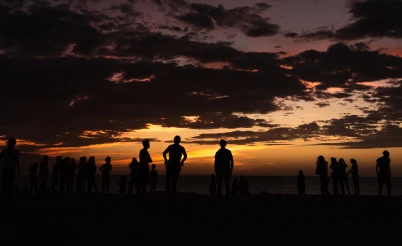 Optional challenge for Kajuno campers that teaches to recognize physical and mental limits while strengthening teamwork as the basis of the journey.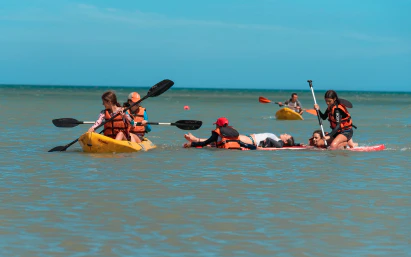 We head out to sea to paddle and do team maneuvers, sailing on our high quality double tandem deck kayaks.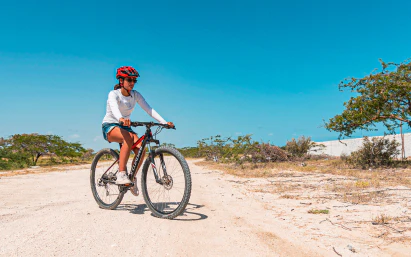 This activity is for the bravest Kajuno campers as biking in the desert becomes more demanding due to the terrain, temperature and wind.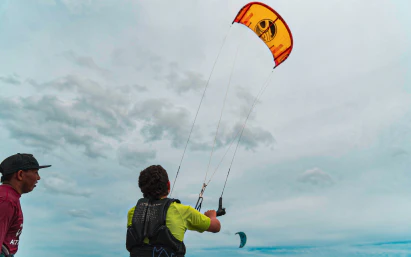 We use a directional kite to pull the body over the board which in turn glides over the water. We have professional equipment and instructors for one on one guidance.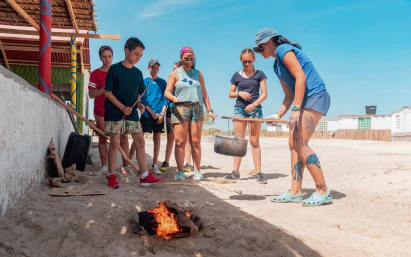 You will know all the secrets to cook typical local dishes both in the desert with the sun and the wind, and from the comfort of the kitchen.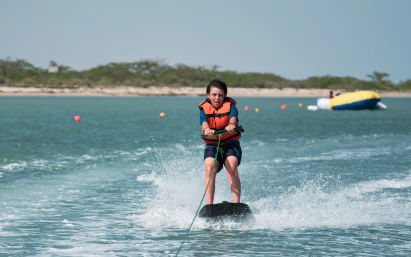 We have an ideal bay for this activity, which more than high technique, offers a lot of fun and unity among the campers of Yanamak Camp.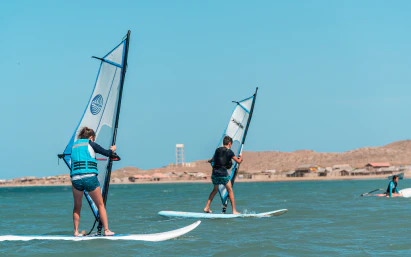 A 4mts2 sail to capture the wind and transfer its force to a board that glides over the water. We have professional equipment and instructors for one on one guidance.
A STAFF THAT FOCUSES ON CARING FOR OTHERS
+1500 staff leaders trained to grow, learn and be peace entities.
We believe that it is possible to change first from the inside in order to positively influence the outside with other people. Our staff is characterized by good communication, adaptation to change and above all they are ambassadors of quality and are committed to our model of leadership and humility here at Kajuyali. We are motivated to take care of ourselves as a family where the experience of our older staff members is at the service and serves as a guide for the little ones, transmitting the best from generation to generation.
We comply with high safety standards when caring for our campers; At each location, we have a 24/7 doctor, staff is trained in first aid, and our locations are private, closed to the public.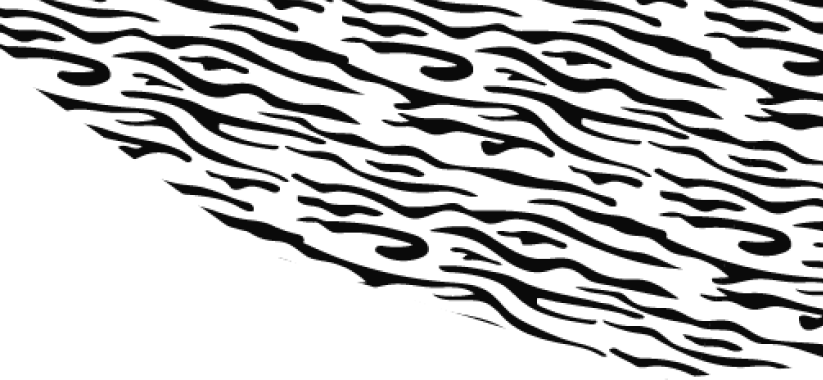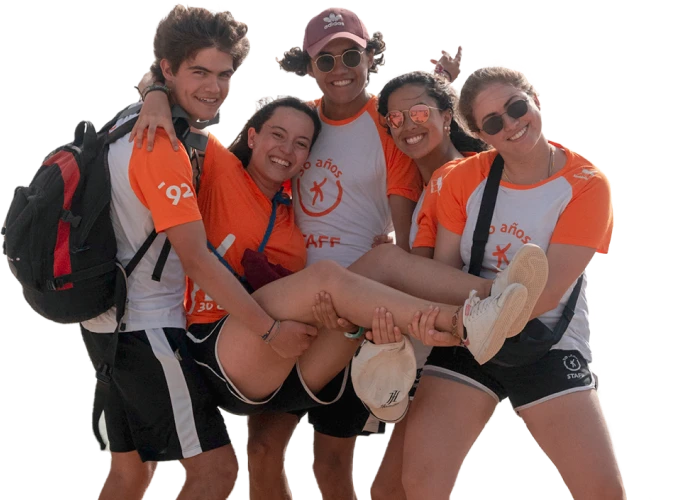 TESTIMONIES FROM THE KAJUNA FAMILY
For my son it was a fascinating experience, being able to learn about the Wayuu ancestral culture within his own country was enriching.
Laura Valderrama
After the pandemic my children lived under stress and thanks to Kajuyali they reunited with themselves in La Guajira.
Karen Benedeti
Knowing new territories, people and customs is a gift that my son will stay with forever.
Eleonor Kohen
100% recommended Yanamak! The interaction with the Wayuu community allowed my son to see life from another point of view
Maria Duarte
Super recommended! Imagine that your daughter comes home telling you how the stars look in the sky of La Guajira
Milena Noguera
My children were in the camp that is held in La Guajira and the autonomy and maturity they acquired was incredible.
Ana Maria Lopez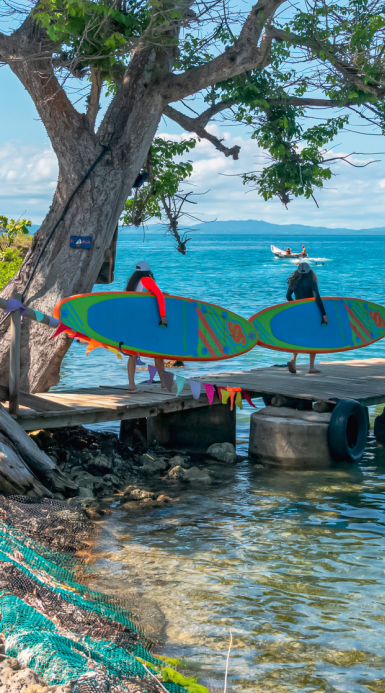 a tresure adventure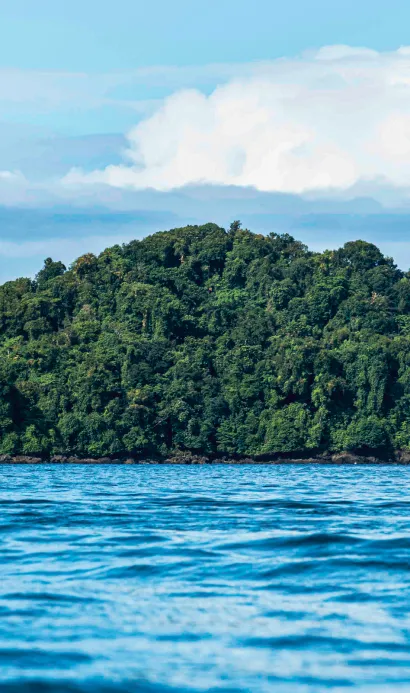 CULTURE AND BIODIVERSITY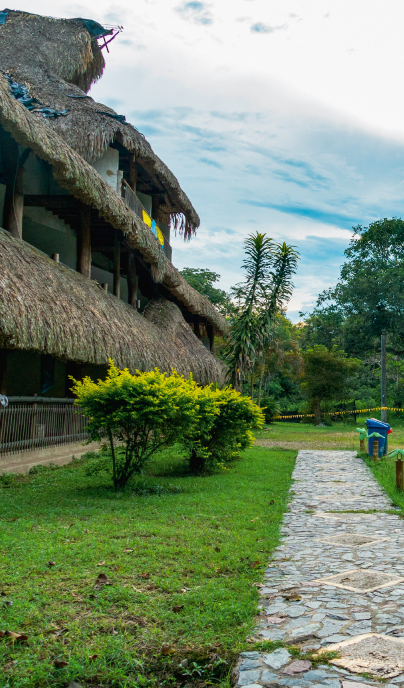 come live the culture of "el llano"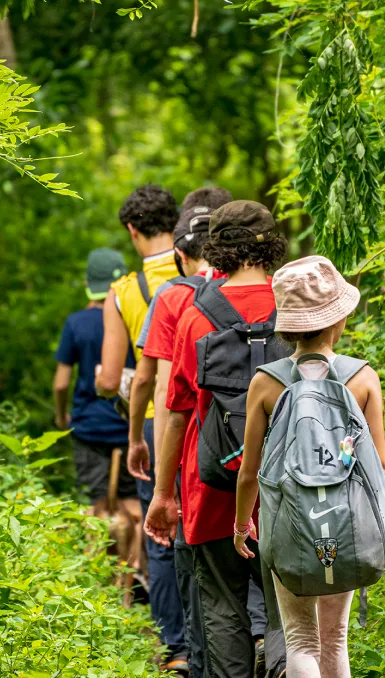 follow us in our social media!